Posted by JuJuan Buford, Entrepreneur & Writer @JSBUFORD
In the last month, we've added two new tools to help you build your business.
The 1 Minute Survey
LS App Capture Page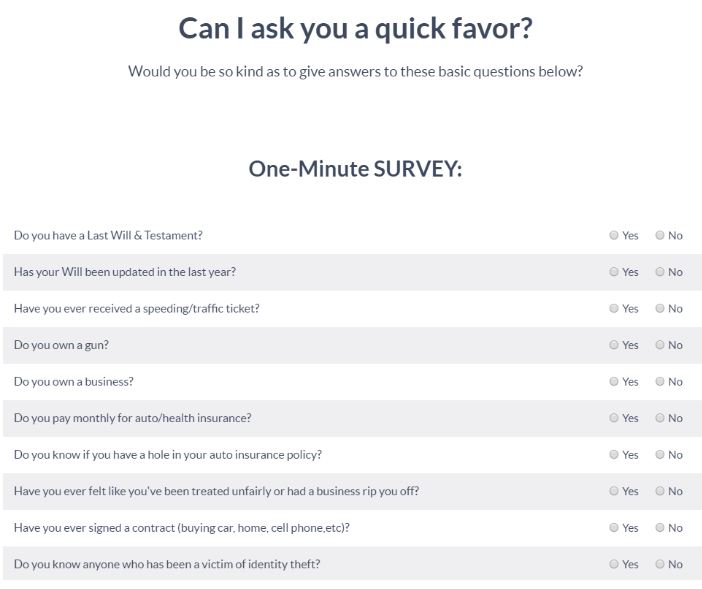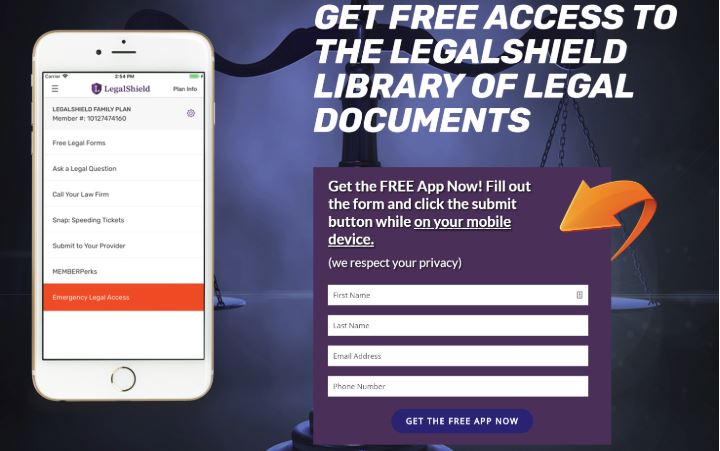 #1: 1 Minute Survey
Resources -> Marketing Tools -> Survey
This survey asks the prospect some questions about legal needs, which helps open their mind to the many ways they could benefit from having a LegalShield membership.
Check out these amazing stats! As we write this email, the 1 Minute Survey has been shared 13,961 times; viewed 11,43 times; filled out and submitted 7,535 times.
That means that nearly 82% of people who are sent the survey actually click on it, and of those people who view the survey, 66% of them fill it out and submit it! Isn't that incredible?
When you send the survey to an existing prospect their information will be pre-populated in the form fields, and once they submit the survey, you'll be notified and their survey answers will be added to their contact notes.
When you send it to a new prospect, once they've filled out the form at the bottom, a new contact will be created for you, you'll be notified and their answers will be added to their contact notes.
Special thanks to Brian Carruthers for requesting that this survey to be created.
#2: LS App Capture Page
Resources -> Marketing Tools -> Membership Plans -> Product Capture Pages
You can still send a prospect your direct share link to download the app directly from Resources, but we've also added a new Capture Page that "sells" them on the benefits of downloading the app. It also has several other smart features:
If you send it to an existing prospect, the form will be pre-filled with their information, so all they have to do is click the button to get the app
They'll be immediately directed to your LS App share link
The activity will be added to the prospect's activity log
You'll be notified that they visited the page and clicked the button
The prospect will be emailed instructions on how to download the app if they didn't do it right away
Number 5 above is super important...because if they visit your direct share link from a computer (instead of their mobile phone), they'll be redirected to your WeAreLegalShield.com site. The benefit of them filling out the form is that we'll then send them an email with instructions on how to install the app so they can do it later when they're on their mobile device!
We hope these new tools help you be even more productive in your business.
Log in today and try them out! Click Here to Login